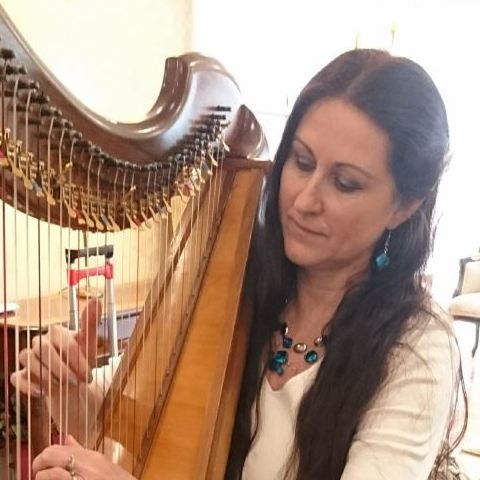 Name:
Surname:
Location:
State:
Email:
Mobile:
Membership:
Since:
Specialty:
Jenni
Sawell
Pendle Hill
NSW
0429 923 903
Full ATHA membership
Date 13/05/19
Aged Care, Palliative Care, Funerals, Hospitals, Teaching, Event Performance
Jenni is a Certified Therapeutic Harp Practitioner, having completed the International Harp Therapy Program in 2018. She completed her training in a Palliative Care Hospital, but has also played extensively in Aged Care Facilities, at Funerals, Weddings, Corporate Functions and other special events. She was also the lead harpist in a six member Celtic band from 2011 – 2017.
Jenni has over ten years' experience teaching the Celtic Harp, for individuals, groups, and in schools. Her students range in age from 6 – 86 years old! She regularly runs training workshops in therapeutic playing for harpists of all levels, and is a designated Mentor with the International Harp Therapy Program.
Jenni is also a composer, and has produced three CD's. Her first CD, released in 2011, is a compilation of original compositions, and her own arrangements of some traditional Celtic tunes. In 2015, she released two Therapeutic Music CD's. They are both designed specifically for Therapeutic use in Remedial Massage, Yoga Classes, Meditation Sessions, Aged Care Facilities, Hospices, and for personal relaxation and stress relief.
Jenni's repertoire covers a wide range of music to suit all ages and needs, and she can create just the right atmosphere for any situation or event you may require.