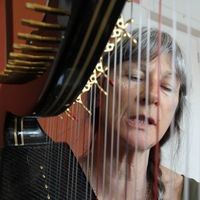 Name: Glenda Underhill - CMCP & IHTP
Contact Details: harptranquility@gmail.com
Address: Mildura
State: Victoria
Membership Level: Full Member
Glenda's special area of interest is in the health and wellbeing of the individual with a focus on keeping people well. This interest sees her provide music tailored to the unique needs and context of the individual. In her private studio or in their own home, these therapeutic harp sessions, conducted on a one-on-one basis are designed to deliver deep relaxation and holistic restoration of mind, body and spirit.
Glenda also provides familiar music for people living with dementia, restful and comforting music for recipients of palliative care, their families and staff.
Glenda also works as a freelance musician and is a band member of The Cauldron Mildura.
Additionally, Glenda works with local organisations providing harp music in innovative ways that support and align with the concept of keeping people well.